Login
to view all events.
Weekly Weed Walk : Edible Weeds with Nina
access_time Every Sat @ 07:30 AM from Jul 30
visibility Published for Public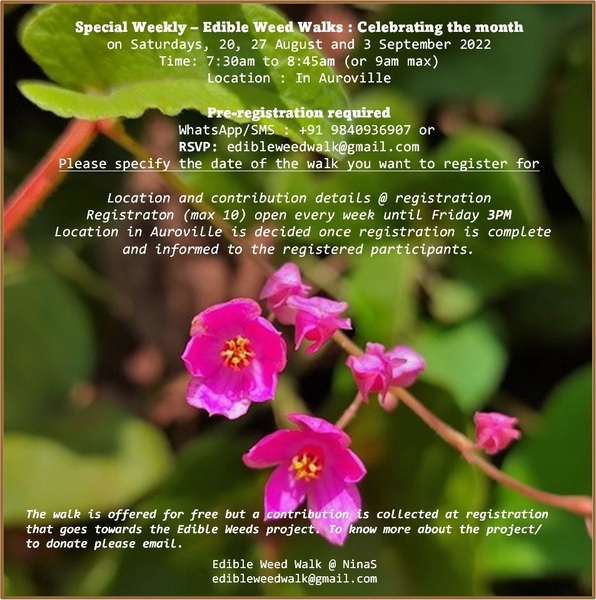 Special Weekly Edible Weed Walks to Celebrate the month of Sri Aurobindo's 150th Birthday.
Saturday 20th August :: 27th August :: 3rd September 2022
Time: 7:30am to 8:45am (may extend to 9am)
Location : In Auroville


Pre-registration required
WhatsApp/SMS : +91 9840936907 or

When registering, please specify the date of the walk you will be attending and the location will be informed to you accordingly.
Not more than 10 people will be registered for a walk and registration will be on first come first serve basis, so please make sure that registration is done before 3PM on the Friday of that week, that is the 19th Aug., 26th Aug. and the 2nd of Sept. respectively.

The contribution collected at registration goes towards the Edible Weeds project. To know more about the project/ to donate please email.


Organizing Group: Roots Auroville