Login
to view all events.
Yoga of Forgiveness - with Sehdev @ Vérité
access_time Dec 17, Sat @ 02:00 PM
visibility Published for Public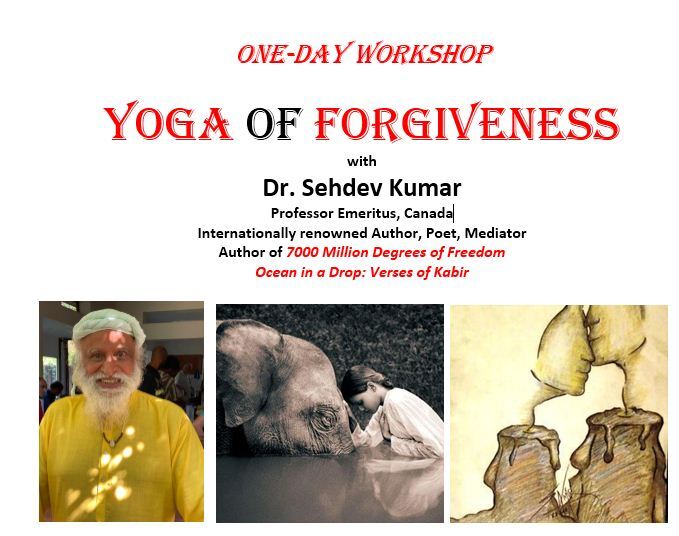 Yoga of Forgiveness
Saturday,17th Dec 2022, 2 to 4.30 pm

From the Darkness of Hatred & Indifference
To the Light of Forgiveness is a momentous step
From Fear & Festering Revenge
To the Courage of Being is the True Journey of the Spirit
We must let go
What ties us to the prison bars
And dream once again of Freedom.
In this freedom alone
lies our true
Redemption.


A scholar of history and philosophy of science, and of international cinema,
Sehdev Kumar has written and commented extensively about
science/religion dialogue and bioethical issues. He is author of several
books – Lotus in the Stone, How's & Why's of an Unexpected Universe,
Matters of Life & Death: Reflections on Bioethics, Law and Human Destiny.
Professor Emeritus of Environmental Studies at Life Institute, Ryerson
University, Canada, he is also a Distinguished Professor of Culture &
Communication in Himgiri University in India.
Organizing Group: Verite
Phone: 0413 2622 045
Email: programming@verite.in