Login
to view all events.
FOOD FOREST TOUR with Snacks from the Garden
location_on La Ferme Community
access_time Every Sun @ 09:00 AM from Apr 10
visibility Published for Public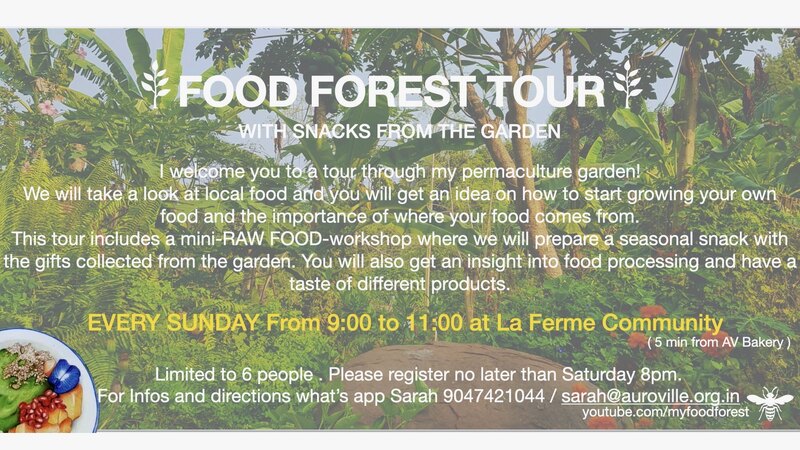 I welcome you to a tour trough my permaculture garden!
We will take a look at local food and you will get an idea on how to start growing your own food, and the importance of knowing where your food comes from.
This tour includes a mini - RAW FOOD - workshop where we will prepare a seasonal snack with the gifts collected from the garden.
You will also get an insight into food processing and have a taste of different products.
EVERY SUNDAY from 9:00 to 11:00 approx
Limited to 6 people. Please register no later then Saturday 8pm
for infos and directions contact Sarah 9047421044 Whats app
sarah@auroville.org.in

an activity under AFA
Phone: 9047421044
Email: sarah@auroville.org.in