Login
to view all events.
Nataraj Dance Meditation - with Nirmal @ Vérité
access_time Every Wed @ 05:00 PM from Jan 04
visibility Published for Public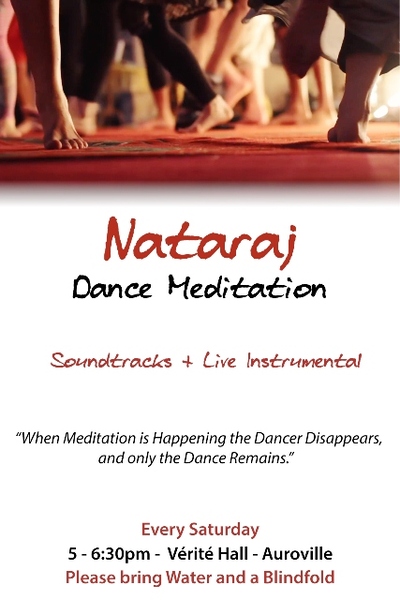 Nataraj is the energy of dance. Dance becomes Meditation when the Mind dissolves and only the dance remains when the 'Doer' disappears and the embodiment manifests. The session is presented following Osho's traditional method and format and is occasionally enhanced by instrumental music added to the original soundtrack.


Every Wednesday from 5 to 6:30 pm
Nirmal trained as an artist and art therapist and gradually moved to Dance and Performing Art. In the last decade, He has been practising Qigong, Tai Chi, Somatic, BMC, and Improvised dance and theatre.
Organizing Group: Verite
Phone: 0413 2622 045
Email: programming@verite.in