Login
to view all events.
Pilates to practice at home
access_time May 25, Wed @ 03:00 PM
visibility Published for Public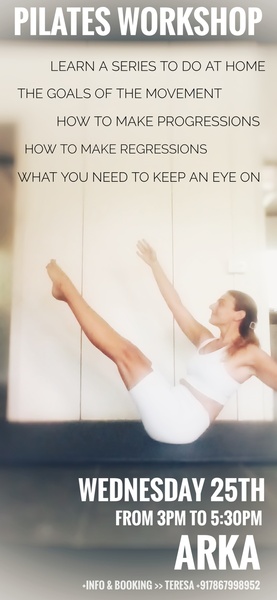 I created this little workshop to make people able to practice Pilates at home with awareness, efficiency and safety.

We will go through 20 exercise serie, with the Pilates fundamentals on mind and learning what do we want to do, which are the common mistakes and how to avoid them, we will also learn how to build regressions/progressions for each exercise so you get a series that will be at your level also when with practice your level changes.



Phone: 7867998952
Email: Teresa@auroville.org.in