Login
to view all events.
MY BODY MY SELF
location_on Cripa hall, Kalabumi
access_time Every Sun, Mon, Tue, Thu, Fri @ 10:00 AM from Aug 21
visibility Published for Public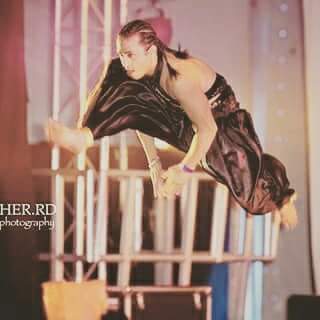 MY BODY MY SELF A Dance/Movement Workshop with RAHUL CHHETRI at CRIPA, Kalabhumi:

Sunday, August 21st: 10-12 am


Monday, Tuesday, Thursday, Friday. August 22, 23, 25, 26: 9-12:00am


Monday, Tuesday, Thursday, Friday, August 29, 30, September 1 and 2nd 9-12:00 am


The 3 parts:
1. First we understand ourselves mentally, physically and spiritually
2. From the understanding of the body we can lead the movement of the limbs
3. Now the body has been prepared, the body should move, effortlessly, by inner impulse


at New Creation Dance Studio:
Wednesday and Thursday at 6:15-8:15 pm.


August 24, & 25, August 31, and September 1.


Email id: chhetrirahul525@gmail.com

Offered by The Auroville Theatre Group, a sub-unit of SAIIER. In collaboration with the AV Art Service.


Organizing Group: Auroville Theatre Group
Phone: +919486416173
Email: jill.navarre@gmail.com