Login
to view all events.
Watsu® & OBA® Basic with Dariya & Daniel
location_on Quiet Healing Center
access_time Sep 19, Tue @ 01:00 AM
visibility Published for Public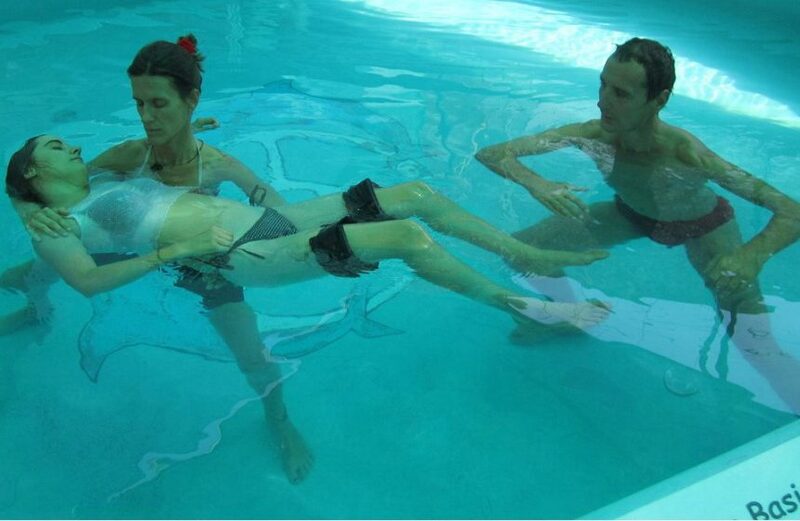 19 - 24 September (1:00 - 6:00 pm: 31 hours)

Watsu & OBA are aquatic bodywork modalities given in a warm water pool (ideally 35°C). Watsu, the part where the client's face stays always on the surface, introduces the qualities and body mechanics required to work with someone in water in order to create a profound state of both physical and mental relaxation. During the OBA part the receiver is also brought under water (with nose clip), which offers a unique experience.

The flowing interaction with water, its fluid support and warm embrace, and the practitioner's presence provide a space for the client to experience the multi-layered benefits of this powerful and softening bodywork. Watsu & OBA offer an opportunity for profound relaxation and letting go, for building trust, for being nurtured and held, for expanding inner and outer boundaries, for releasing emotions and traumas – ultimately, for freeing body and mind in a flow unique to each client and to each session.

In this course, you will practice basic techniques and qualities (grounding, presence, stillness, movement, attention) of being and moving another body in water. You will experience floating other people and being floated, on the surface and under water, thereby creating space for deep relaxation and nurturing body, mind and spirit.

Participants in this course often appreciate the group space, which fosters deep, meaningful and nurturing connections.

Prerequisites: no previous experience required!
Organizing Group: Quiet Healing Center
Phone: 4988084966
Email: quiet@auroville.org.in