Login
to view all events.
Physical and Spiritual Yoga - with Shriya @ Vérité
access_time Every Tue, Wed @ 03:30 PM from Sep 13
visibility Published for Public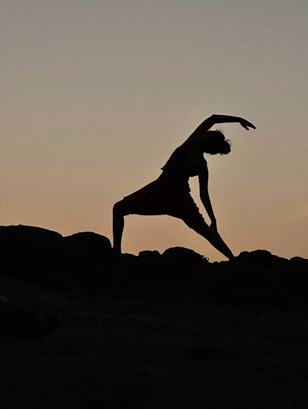 A yoga class for anyone who wants to understand and explore themselves through the body and breath. Sessions include 2 components: physical and spiritual; the physical asana practice is a medium to access the more subtle parts of the Self. Some days we sweat, some days we are balancing, and other days we are in a restorative space, but on all days the aim is to find the peace within.

Every Tuesday & Wednesday from 3.30 to 4:45 pm

Shriya is a young, energetic yoga practitioner and teacher. She is a graduate in psychology and is certified by the Yoga Institute, Mumbai. She teaches yoga asana, pranayama and meditation with the intent to help her students tap into the subtle and nonphysical aspects of life through the physical tool, i.e. body.
Organizing Group: Verite
Phone: 0413 2622 045
Email: programming@verite.in