Login
to view all events.
Shaucha : Yoga to purify body, energy and mind - with Sabrina @ Vérité
access_time Sep 24, Sat @ 09:30 AM
visibility Published for Public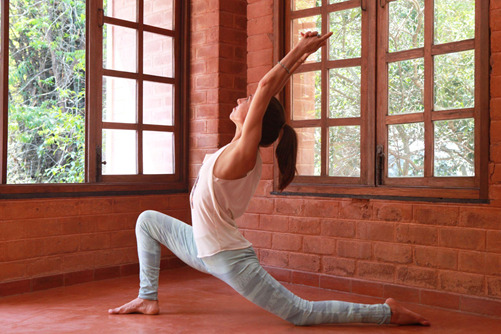 Shaucha : Yoga to purify body, energy and mind - WORKSHOP - Sabrina @ ​Vérité
Saturday, 24th September 2022, from 9.30 am to 12 noon


Pre registration required

According to the Yoga Sutras of Patanjali, Shausha (Purity), is the doorstep to connect with the inner voice, reach mental clarity and accelerate spiritual development. You will learn a variety of yogic tools such as asanas, prana vyayamas, pranayamas, mudras, mantras and meditation to purify and detoxify the physical body, the energetic system and the mind. (Please have a light breakfast, or come with an empty stomach.)


Sabrina has been practicing Yoga for more than 12 years. She completed her first Yoga teacher training in 2016 (Yoga Alliance, Goa). Since then she has continued to practice and to pursue additional certification trainings in Bali, Auroville, France, and Yoga Alliance online courses.
Organizing Group: Verite
Phone: 0413 2622 045
Email: programming@verite.in