Login
to view all events.
Sound Journey
location_on Unity Pavilion
access_time Every Wed @ 05:30 PM from Sep 07
visibility Published for Public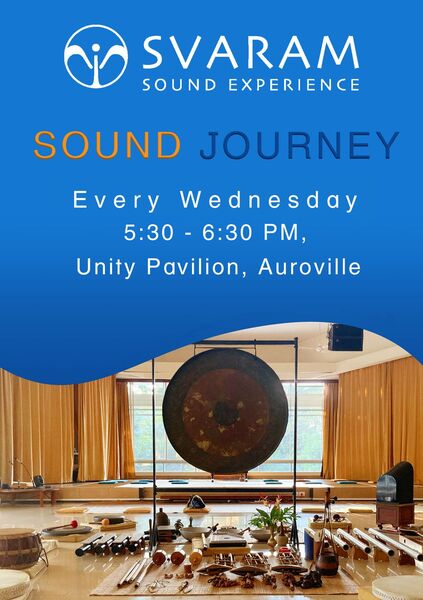 Sound Journey – Enter the inner realms of a sound life.

A session in a well-prepared space opens with contemplative tuning through breath and humming, setting a wholesome intent. In full-body listening in a reclined position, the inner journey unfolds through diverse sounds and frequencies of natural instruments played live. Rounding off with a deepened reflection and affirmation, to integrate the gifts of the work, for one's wellbeing and harmonization.


Every Wednesdays at 5.30 pm


Auroville, Unity Pavilion

For pre-booking, please write a mail to unitypavilion@auroville.org.in