Login
to view all events.
Taoist Qi Gong - in French
access_time Every Tue @ 07:30 AM from Oct 11
visibility Published for Public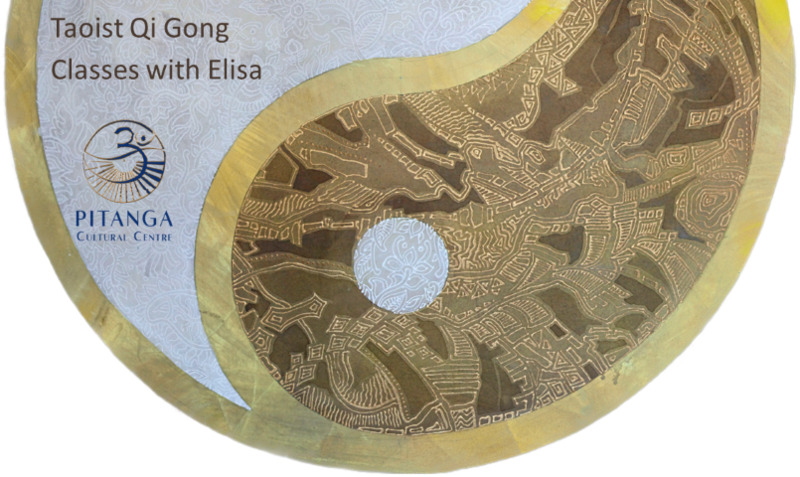 Taoist Qi Gong
Classes with Elisa
Tuesdays 7.30 – 9.00am - in French

The Taoist Masters developed from their observation of all natural phenomena and its relation to us human beings the theory of the Five Elements: Metal, Water, Wood, Fire and Earth. These elements accompany us at every moment of the year and their cycles invite us to come back to ourselves, to our vital sources to untie and free the meridians, the organs and the breath.


The practice of the Five Elements Qi Gong harmonizes the functioning of the internal organs and opens the body's energetic pathways to prevent disease, promote healing and recharge the body.


We will be practicing slow movements, postures, breathing, sounds, relaxation, meditations and self-massage, adapted from Master Mantak Chia and different teachers (Gérard Hedde and Alain Baudet) of the Taoist Qi Gong.

About Elisa:
Elisa is trained in Traditional Chinese Medicine, Psycho Bio Acupressure, different massages (Belly, Ayurvedic, Chinese.) and other healing techniques. She studied for 7 years Taoist Qi Gong with Gérard Edde who is graduated as well in Tai Ji Quan, Kung Fu, Ba Gua and in Ayurveda. She studied Chi Nei Tsang and Taoist Qi Gong with Aisha Sieburth, a student of Master Mantak Chia. She studied Qi Gong with Alain Baudet in France.
Organizing Group: Pitanga - Cultural Centre
Phone: +91 - 413 - 2622403 | WA: +91 - 9443902403
Email: info@pitanga.in