Login
to view all events.
Yin Yoga Classes in French with Aurélie Chauvet
access_time Nov 26, Sat @ 05:00 PM
visibility Published for Public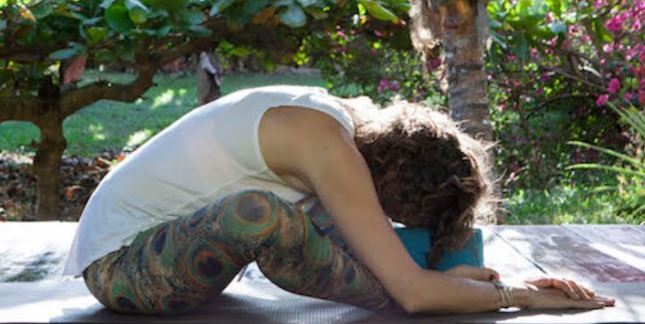 Yin Yoga is a subtle, slow, and meditative form of yoga, where the gravity of the body leads us to explore the deepest tissues of the fascia network. The postures, mostly done on the floor, are guided by a calming pranayama.

Yin Yoga allows us to learn to know one's body through a functional approach of yoga. It allows to explore a new technique inspired by Taoism and Chinese medicine in order to make the Chi circulate.

4 classes in October and November:
Saturdays, 1st & 15th Oct | 12th & 26th Nov in French (English support possible)
Timing: 5.00 – 6.15pm
Welcome to our drop-in class. No prior registration is necessary.
About Aurélie:
Graduated with a CAPES in Spanish and a master 2 in language sciences, Aurélie is passionate about education, languages, and travel. She works at Lycée français international de Pondichéry as Professor in Spanish and Trainer FLE/FLS language didactics.

She first trained in Asthanga yoga (Yoga Inbound Barcelona, 200H), then moved on to train in Yin Yoga, with Sebastian Pucelle and Murielle Burelier (Geneva, 100H) and Anat Geiger (Bergen, 100H). She is also trained in the approach Yoga in Education (RYE). Yoga is an integral part of her daily life. Her approach to Yin Yoga is centered on the thread of the breath, which takes the practitioner to the edge of himself.
Organizing Group: Pitanga - Cultural Centre
Phone: 0413 262403, WA 944343902403
Email: info@pitanga.in