Login
to view all events.
Vinyasa Yoga - with Rebeca @ Vérité
access_time Every Tue, Thu @ 05:00 PM from Jul 04
visibility Published for Public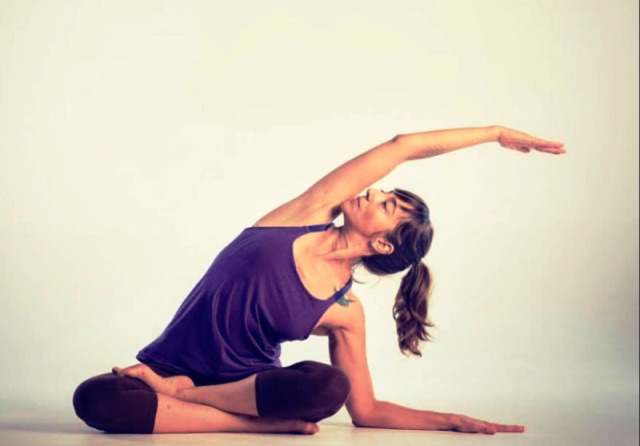 No class on 26 & 28 December

This class involves teaching a non-dogmatic style of yoga, fusing ancient wisdom with a contemporary understanding of the body. The practitioner is challenged in different ways, focusing on the development of coordination, balance, strength and flexibility. Under the guidance of a physiotherapist teacher, this class is considered a therapeutic exercise, as the main focus is on individual alignment with anatomical explanations for safe practice.


Every Tuesday and Thursday from 5 to 6:00 pm

Rebeca is a physiotherapist certified by the University of Alcalá in Madrid (Spain) and a Yoga Teacher (500+ RYT), with an Alliance certificate intermediate-advance 300h YTTC by Asana Andiappan College of Yoga and Research Centre, accredited by Tamil Nadu Physical Education & Sports University.
She combines her clinical work with the teaching of yoga asana in presence classes and in Yoga Teacher Training sessions.
She has been living and working in Auroville since October 2018.
Organizing Group: Verite
Phone: 0413 2622 045
Email: programming@verite.in