Login
to view all events.
"Manifesting the Galaxy" from the bark of a tree
location_on Unity Pavilion
access_time Every Mon, Tue, Wed, Thu, Fri @ 09:00 AM from Dec 05
visibility Published for Public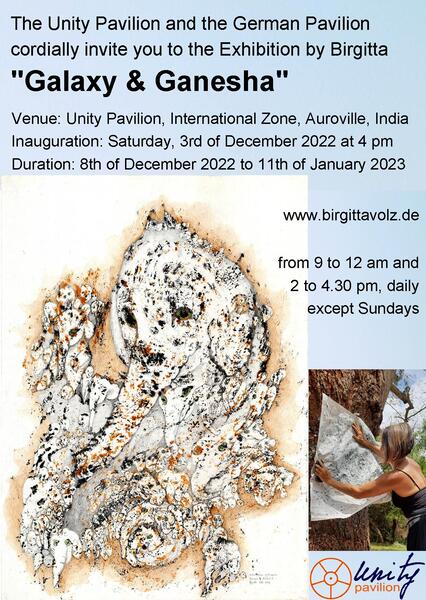 During a meditation in the Matrimandir inner chamber, I had a vision of the Galaxy on the bark of the large Elephant Ear tree (at the crossing next to Matrimandir's entrance).
I immediately went to check and then to print it.
The bark didn't only manifest beautiful Galaxies, but also quite incredible Ganeshas.
All the work will be on display in the Unity Pavilion from 3rd of December until 11th of January 2023.
To manifest the Galaxy with my artwork from the bark of a tree is my contribution to unity within Auroville.

The exhibition is also open on Saturdays.
On Sundays only for groups on appointment.
Organizing Group: German Pavilion
Phone: +91- 413 - 26 22 458
Email: matrigold@auroville.org.in