Login
to view all events.
Chen Style Taijiquan Practical Method & Qigong
location_on SAWCHU - Bharat Nivas
access_time Every Sun, Sat @ 09:00 AM from Feb 04
visibility In unpublished state, edit event to publish.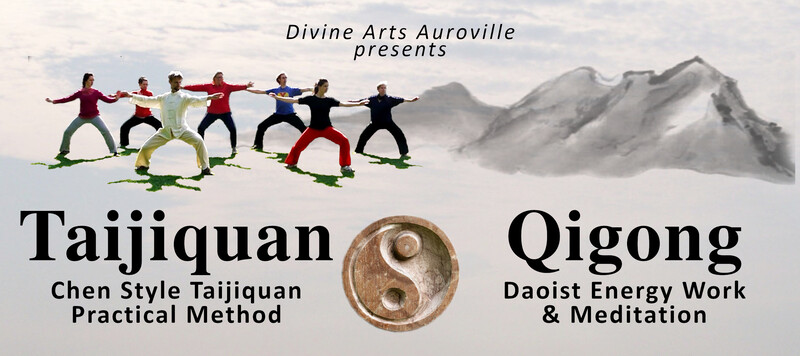 These classes offer a profound insight in the original Chinese work on spiritual self-development and healing (Qigong), an understanding of the core principles of Daoism and insights into "Chen Style Taijiquan Practical Method" - a style of Taijiquan (Tai Chi) - that still keeps the original martial art alive.

Each half-day session can be booked separately, and in each of them we introduce and deepen some sets of exercises of Chen Taijiquan and Qigong.

no prerequisites - no age limit

DATES: Feb 4/5
SESSION TIMES: 9:00-12:00 & 14:00-17:00

CONTENT:
- zhàn zhuāng 站桩: Standing Meditation
- dòng gōng 动功: Qigong Exercises in Motion
- īběngōng 基本功: Basic Foundations
- yīlù 一路: Traditional Taiji Form

BENEFITS:
- opening the joints
- strengthening center
- improve body awareness
- relaxation and purification of body and mind
- releasing blockages and increase overall energy
FACILITATED BY:
Michael Winkler, a certified Shiatsu Practitioner and Teacher for Taiji & Qiong since 2007. Michael is a 20th generation indoor disciple of Chen Style Taijiquan under lineage holder Master Chen Zhonghua since 2013. He has practiced Taiji & Qigong since 2003 and has learnt from various Chinese and international teachers. Detailed vita and certificates are on the website (link below).
SIGN-UP REQUIRED:

Participation is limited to 12 per session, and each of these 3h-sessions can be booked separately. You find the sign-up form at the bottom of the website
... here
.
Organizing Group: Divine Arts
Phone: +919150567003
Email: micha@taiji-shiatsu.de