Login
to view all events.
Restorative Yin & Yoga Nidra - Deep Relaxation For Body & Mind with Emma @ Verite
access_time Sep 08, Fri @ 09:30 AM
visibility Published for Public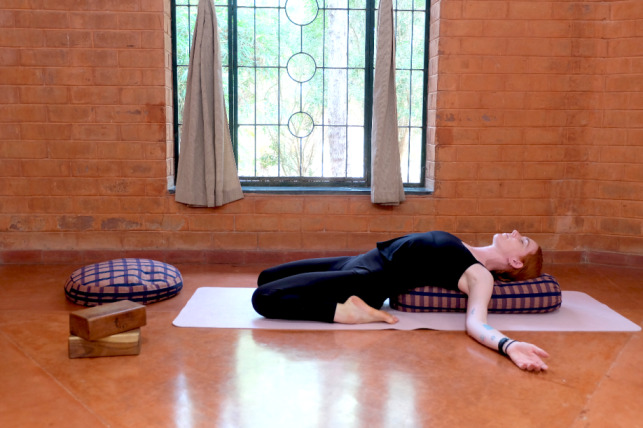 Restorative Yin & Nidra Yoga - Emma
Friday, September 8 from 9:30am – 12:00pm


The workshop will be divided into two sessions with a tea break in the middle. One session will include theory and practice, where we will journey through conscious relaxation, exploring a contemplative Yin Yoga practice to restore the natural condition of the deep tissues in the body while releasing tension in the physical, energetic, and mental layers. Then we shall transition into a relaxing Restorative Yoga practice which unwinds deep tension helping you to slowly let go of stress and feel more connected to your body. Finally, we shall experience Yoga Nidra —known as yogic sleep—a form of guided meditation practiced laying down, where we move into a deep state of conscious awareness sleep, which is a deeper state of relaxation, taking us effortlessly into restful balance and harmony.
Organizing Group: Verite
Phone: 0413-2622045
Email: programming@verite.in