Login
to view all events.
Awareness Intensive ZEN Retreat. Who is in?
access_time Apr 01, Sat @ 07:00 AM
visibility Published for Public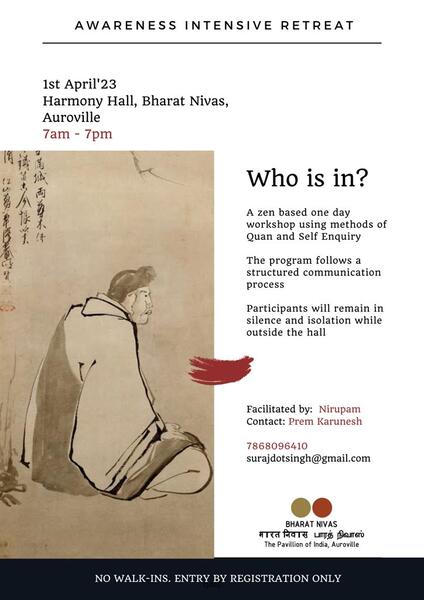 Awareness intensive
A day to dive deep within through self inquiry. We will be using koan ( a question which has not logical answer) as an inquiry to connect with our true nature. The moment when we are just being , not holding any mask of different personalities which we carry most of the time. This process helps us to have an experience of who we really are. It's an intensive yet simple process which needs a single pointed direction, an intension to have the direct experience of what ever it is in the present moment. It's a communication process. When we will not be in the session. We will be in silence and isolation until the session ends for the day.
Phone: 7868096410
Email: Surajdotsingh@gmail.com