Login
to view all events.
Film - 'Sri Aurobindo's Uttarpara Speech' at Savitri Bhavan
location_on Savitri Bhavan
access_time Apr 03, Mon @ 04:00 PM
visibility Published for Public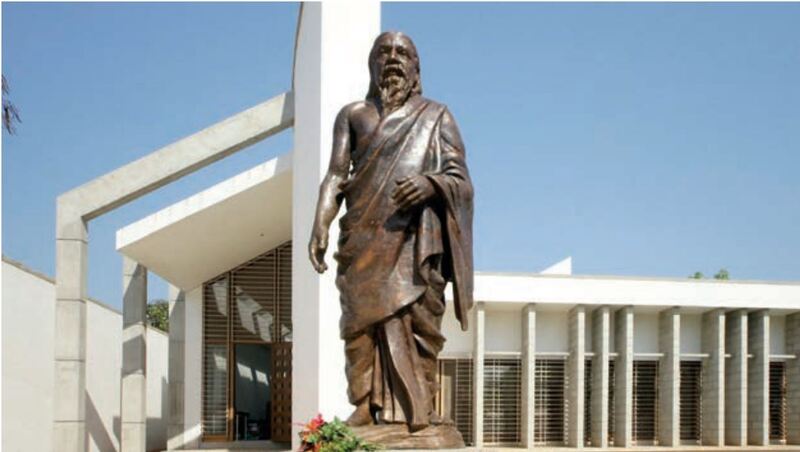 Sri Aurobindo's Uttarpara Speech
Monday, 3 April 2023, 4pm at SAVITRI BHAVAN. Duration: 33min.
On 4th April 1910, Sri Aurobindo took refuge in the French settlement Pondicherry. His inner guide gave him the 'Aadesh' to move there to avoid persecution by the British Government. This day and this event are held in high esteem by devotees in the Ashram and in Auroville. We like to honour it by presenting a beautiful recording of Sri Aurobindo's Uttarpara Speech.
Sri Aurobindo's Uttarpara Speech was first published in the Bengalee, an English newspaper in Calcutta, and then revised by Sri Aurobindo himself and republished in the Karmayogin in June 1909. Later, it was included in Sri Aurobindo's Tales of Prison Life.
The text of the Uttarpara Speech contains records of Sri Aurobindo's various experiences in the Alipore Jail and detailed descriptions of his realisation of the Supreme's presence and work in this world. It mentions how the Supreme in the form of Vasudeva, Narayana and Krishna protected him and took care of him while he was in jail. Sri Aurobindo saw Him everywhere and in everyone: in the jailed swindlers and murderers, in the Magistrate, and the Prosecuting Counsel in the courtroom during his trial.
It was Sri Krishna who arranged for Sri Aurobindo to get a copy of the Gita in jail. It was He who taught him the central truth of the Hindu religion which is Sanatan Dharma, the universal and eternal truth, and that the Divine is present in all men and things, and that in the Divine we move and have our being.
The Uttarpara Speech is a very special document about Sri Aurobindo's experiences as an undertrial prisoner in Alipore Jail from 1908-1909, his work for India's freedom, and the inner guidance he received from his Master of Yoga. It also discusses the very essence of India and her mission in the world: to live and to bring the eternal wisdom of the Sanatan Dharma to humanity. It knows what immortality is and has totally cancelled death. Sanatan Dharma is life itself.
The text of the Uttarpara Speech is read by Angad and the Divine presence of Sri Aurobindo is perceptible. The video produced by Savitri Bhavan is supplied with subtitles.
One can also access it on YouTube:
https://www.youtube.com/watch?v=zcV7Yc_mObE
Organizing Group: Savitri Bhavan