Login
to view all events.
Introduction to Traditional Thai Yoga Massage (Nuad Boran) with Andres @Verite
access_time Sep 23, Sat @ 09:30 AM
visibility Published for Public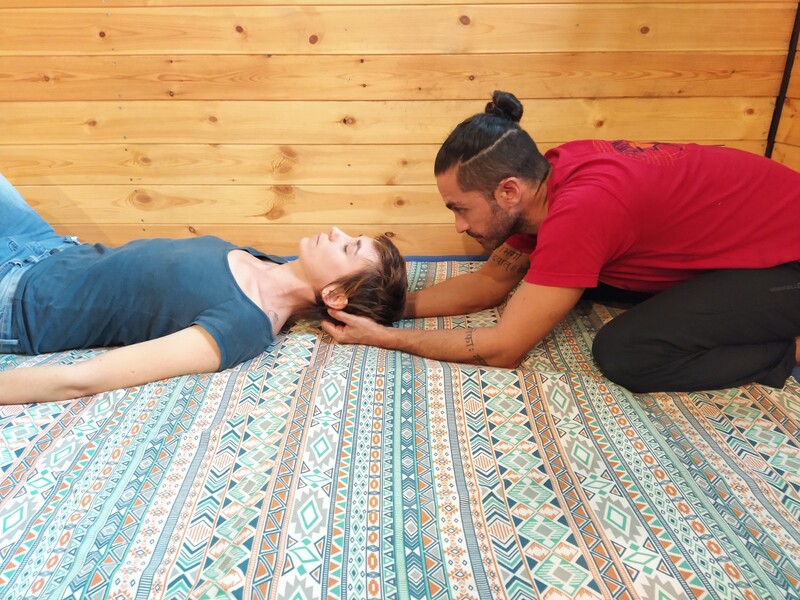 September 23, Saturday - 9.30 to 4.30 pm (12 to 2 pm break)

Introductory workshop to Thai Yoga Massage (Nuad Boran or Traditional Thai Yoga Massage Therapy). This is an ancient technique used to unblock energy stagnation and awaken our inner healer. This is achieved through both acupressure on the energy meridians (Nadis/Send Lines) and movements of the body and joints based in Yoga Asanas.

System taught by Yogi Shivaka Kumar Baccha (he was close to Buddha and personal physician of his Sangha). Discover all the secrets behind this tradition linked to energy meridians, tricks to unblock stagnant energy, and how to connect with others through this technique while practicing "Metta" (loving kindness) meditation.
People of all backgrounds who feel drawn to it as a transformative practice are welcomed.


I'm a YACEP® (Registered continuing education provider). YACEP® is a designation for yoga teachers in the yoga community who are authorised to teach courses that qualify as Continuing Education hours for other Registered yoga teachers (who must complete a minimum of continuing education every 3 years)