Login
to view all events.
Come and share our community lunch
location_on Joy of Impermanence
access_time Every Thu, Sat @ 12:30 PM from Oct 05
visibility Published for Public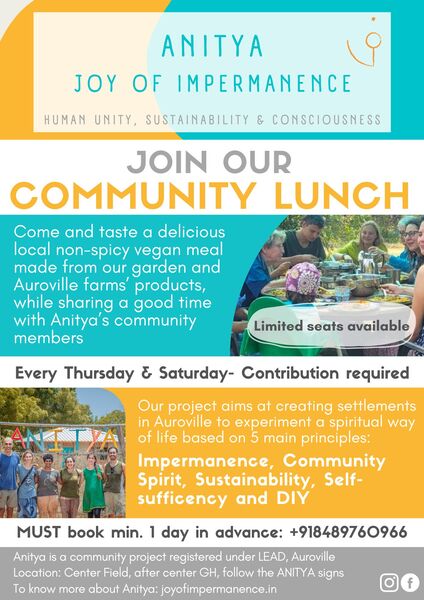 Every Thursday and Saturday, our community shares a delicious local vegan (and non spicy) lunch, prepared with the vegetables from our garden and products from auroville farms. You can join us with a 24h-prior booking (contact Serena - see flyer). A contribution is expected. Looking forward to seeing you!
Organizing Group: Anitya
Email: joyofimpermanence@gmail.com