Login
to view all events.
Happy Joints Through Yoga Asana - with Sheida at Verite
access_time Every Sat @ 07:00 AM from Oct 05
visibility Published for Public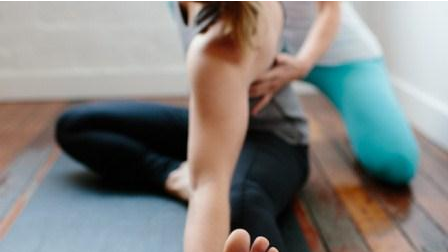 This class is open to all, but is especially designed for those who have joint problems and think they can't practice yoga, and those with a sedentary lifestyle who are losing range of motion in their joints.


In these sessions we will explore yoga asanas that have proven beneficial for joint issues (including back, neck and knee pain, carpal tunnel syndrome, osteoporosis, arthritis, etc.). These asanas help strengthen the muscles that support the joints, relieving stress and strain on the joint. They also improve psychological symptoms through promoting stress reduction, pain relief and relaxation.

Sheida Sharifi is a certified yoga teacher from the Sport For All Federation of Iran. She trained with several Iyengar yoga teachers is Iran, and is also a certified hydrotherapist, aqua yoga and swimming instructor. Sheida has more than 8 years of experience in helping people with various health concerns, especially musculoskeletal conditions, to recover with the help of yoga, either on the ground or in the water. She has been living and working in Auroville since October, 2018.
Organizing Group: Verite
Phone: 0413 2622 045
Email: programming@verite.in