Login
to view all events.
Yoga Asana with Sheida at Vérité
access_time Every Wed @ 07:00 AM from Dec 04
visibility Published for Public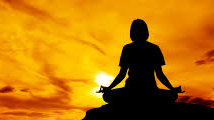 In yoga asana practice, alignment refers to the optimal relationship between bones and musculature, to maximize physical efficiency and ease of movement. Proper alignment is essential to reduce strain and prevent injury. These sessions feature awareness of posture, alignment, and the stretching and strengthening both sides of the body equally. It also includes instructions on the use of props, which help students at all levels to practice with greater stability, effectiveness and ease.


Sheida is a certified yoga teacher from the SportFor All Federation of Iran. She has been teaching yoga for 7 years and is also a certified hydrotherapist, aqua yoga, and swimming instructor. An avid student of health and healing modalities, Sheida recently completed training in Foot Reflexology. Sheida is a Savi volunteer, visiting Auroville from her home country of Iran.


Organizing Group: Verite
Phone: 04132622606
Email: programming@verite.in