Login
to view all events.
Yoga Balance and Strenght with Aishwarya at Vérité
access_time Every Wed @ 07:00 AM from Oct 09
visibility Published for Public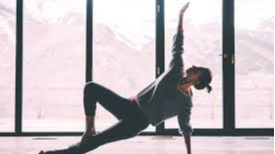 Healing the mental and physical body is attainable using the restorative combination of Asana(posture), pranayama( breathing techniques), mudra (gestures mimicking the psyche), Bandha(energy locks). These techniques purify the body,mind and energy systems in preparation for a deep meditative practice.


Hailing from South India, and currently residing in Auroville, Aishwarya has trained in the traditional methods of teaching yoga, receiving certifications from 1000Yoga (Bangalore) and Yogadarshanam (Mysore). She has been teaching for 1 year. "My yoga practice has taught me that there lies a potential within each one of us waiting to be discovered. I am keen to contribute to our community the meaning of yoga practice, as taught to me by my esteemed teachers.


Organizing Group: Verite
Phone: 04132622045
Email: programming@verite.in