Login
to view all events.
Ashtanga Yoga classes- With Christine
access_time Every Mon, Thu @ 05:30 PM from Nov 11
visibility In unpublished state, edit event to publish.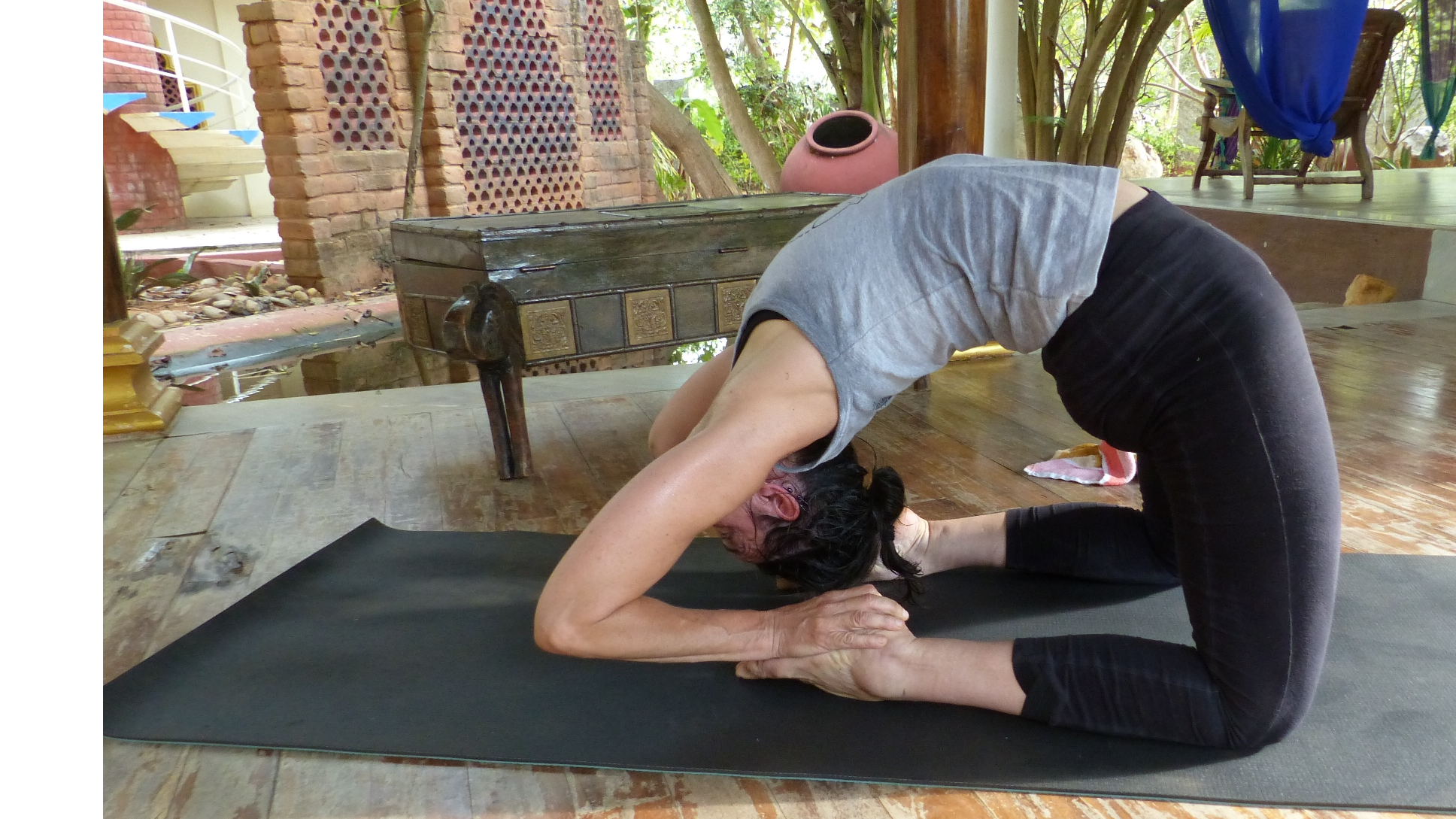 For any class you want to participate, you have to registered with me previously. By phone/ whats app +919489805493 or mail christine@auroville-holistic.com


www.auroville-holistic.com



Ashtanga Yoga classes -Mysore style


Evening classes on Monday and Thursday at 5:30 PM
Classes are on Monday/Wednesday/Friday & Saturday at 7:15 AM
Led class will be on Saturday. You must reach the place 10 min Before.



No class for full moon and New moon. No class on 16 July/ 15&31st August/ 13&28 September 2019


Taramangaling- 5 min after Botanical Garden -
LOcation: At Taramangaling (How to get there. Explanation at the bottom of the page " YOGA" in our website )
www.auroville-holistic.com
Taramangaling is located 2 min after Botanical Garden. 2 minutes after Botanical Garden if you come from Auroville
15 minutes from Pondy.


Privates classes can be given on request. Contact: 91-9489805493 Or by mail contact@auroville-holistic.com



Ashtanga Yoga


All students commence their instruction in the same manner in which on the first day of class they are taught Surya Namaskar A, followed by Padmasana and deep breathing, and a few minutes of rest to conclude their first day of practice. The next day after Surya Namaskar A has been performed, Surya Namaskar B is taught, and one then again concludes in the same method as the previous day, with Padmasana, deep breathing, and rest. After both of the Surya Namaskar have been learned correctly, each of the various asanas are added one by one. When one asana is correct, the next one is taught. Depending on the age and ability of the student, it can take anywhere upwards of 3 months to learn the primary series.


From Monday to Friday: the format of the practice always remains the same; one always begins practice on his own with Surya Namaskar, concludes with Padmasana and rest, and the various asanas gradually fill the space between these two poles It is through the daily practice of Ashtanga Yoga that we draw it into ourselves, understand it.
On Saturdays, group guided classes are taught, in which all the vinyasas are counted out loud and all students follow along together accordingly


Christine was born in France in 1967. After completing her studies as Nurse in 1988, she started working as a nurse and soon started


travelling in India seeking "for the truth" through pilgrims around Rishikesh


A few years later with the financial support of sponsors she crossed The Himalays with horses from Kathmandu to Srinagar for 8 month, later on, she followed the Mekong river from his stream in Tibet ( Xining- Kham) though South east of Tibet, Yunnan, Laos, Vietnam and Cambodge.


In 1995 She created Orient explorers a tourism and travelling association and worked within until 2002. She came across Vipassana meditation and decided to settle in Auroville in 2002, an intentional spiritual community located in South India.


In 2004, after two years studying Hatha Yoga and Yengar, she discovered Ashtanga Yoga and started to study with Monica Marinoni until 2016 and since 2007 under the guidance of Sri Sharath Jois (Sri K. Pattabhi Jois'grandson) at the Krishna Pattabhi Jois Ashtanga Yoga Institute in Mysore, India.
In 2010 she opened " Yoga et Bien-etre", where she was teaching for 4 years, running Hatha Yoga class evenings and daily Mysore style program in the mornings. And the last year, she started to offer workshops on Yoga and meditation including Satsang about Yoga sutra, relaxation and pranayama.
For 13 years she studied the yoga through her own daily practise and teaching, the mind through regular and repetitive meditation retreats, she gave importance to the sadhana, she learned more about the body through her training and experience in Thai yoga massage and about the mind through her training and practise in NLP (sessions, workshop) .


With deep gratitude and respect she shares the primary series teachings as she has been taught by Monica Marinoni and Sri Sharath Jois.


Organizing Group: Holistic
Phone: +919489805493
Email: contact@auroville-holistic.com