Login
to view all events.
Individual Reiki course (FREE..FOR ME...ONLY A KARMA YOGA )
location_on Luminosity (individuals only)
access_time Every Sun, Mon, Tue, Wed, Thu, Fri, Sat @ 09:30 AM from Dec 24
visibility Published for Public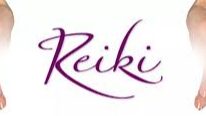 REIKI INDIVIDUAL COURSES BY JANAKA
Energy and teaching in your individual course tailored for you!


Every day by appointment, in3 or 4 sessions, Reiki connects your hands with the Cosmic Energy, to cure physical diseases and emotional conflicts through contact. In the course you will learn to treat yourself and the other.


Very important: Reiki is not a personal power but just an opportunity to channel the Healing Energy to one's own Center, as in Meditation!


REIKI THERAPIES and INDIVIDUAL COURSES are held by Janaka, Reiki master and therapist with 27 years' experience.


JANAKA'S PROFILE … NOT ONLY REIKI!


Janaka founded in Torino, Italy, the Reiki Association "Centro Studi Var" for non-commercial purpose. She has developed, during these years of Reiki research with her Reiki masters group, a method of "remote therapeutic treatment" to resolve ancient emotional scars that are usually generated and perpetuated due to the family's karma. At the moment she is giving remote Reiki therapy to people who are living in Italy, Brazil and China.


Book with Janaka: 9487629648 or: janaka.om@auroville.org.in .


Phone: 9487629648
Email: janaka.om@auroville.org.in